Friday November 06th 2015, 2:26 am

The Sandman Overture deluxe hardcover book is out now.
It features some fun extras that date back by a decade, also some minor coloring tweaks, but most importantly it features a scene from the final chapter put back to how it was originally meant to be presented. There isn't necessarily anything added to the art of this scene, but more on how it was meant to be paced and presented, which actually does impact how the scene feels and functions, giving it broader visual scope.
For those who have read the story in singles form already, I'm sure you'll see what I'm talking about when you read it all again in this very fine edition. But for those who are coming to this story for the first time, you won't even realize that anything was amiss, it flows as intended without second guessing it.
So I hope you all find plenty of enjoyment in taking in the story as a whole now. So proud to have been a part of this project.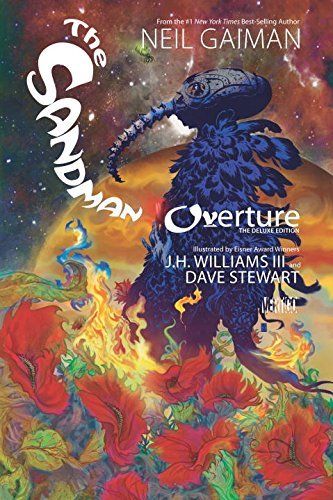 1 Comment so far
Leave a comment
Leave a Comment
* Required
** Required but not displayed